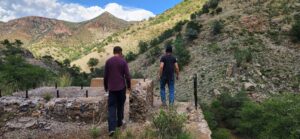 The World's Fair Mine (Arizona Daily Star article 2013) – was discovered in the 1880s and quickly became a major source of copper and other minerals. Over the years, the mine was expanded and modernized, and it eventually became one of the largest and most productive mines in Southern Arizona.
The World's Fair Mine likely got its name because it was operational during the time of the World's Fair of 1893 in Chicago. The World's Fair was a large international exhibition showcasing advancements in industry, culture, and technology. It's possible that the mine owners wanted to capitalize on the excitement and attention surrounding the World's Fair by naming their mine after it. The exact reason for the naming of the mine is not known, but this is a possible explanation.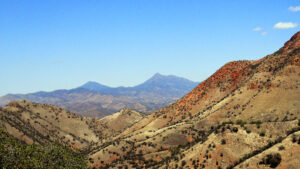 Despite its success, the World's Fair Mine faced numerous challenges throughout its history. For example, it was forced to shut down temporarily several times due to economic downturns and fluctuations in the price of copper. Nevertheless, the mine was eventually able to overcome these difficulties and continue operating until the late 1920s.
Today, the World's Fair Mine is a popular tourist attraction located by a steep hike, horseback or ATV/4×4 from our ranch. The site is a beautiful experience to explore the remains of this historic mining site and learn about the region's rich mining history. The mine also serves as an important reminder of the hard work and determination of the miners who once worked there and of the role that mining played in shaping the economic and cultural landscape of Southern Arizona.
Patagonia is home to the Patagonia Museum, which showcases the history of the town and the surrounding area, including its mining heritage. The museum is housed in the historic Grand Hotel, which was built in 1883 and is one of the oldest buildings in Patagonia. Visitors to the museum can learn about the town's history and see artifacts from the mining era, including mining tools and equipment.
Today, Patagonia is a vibrant and thriving community that continues to honor its mining heritage. The town has a rich cultural heritage, with a thriving arts scene, and is surrounded by stunning natural beauty, including the nearby Coronado National Forest. Whether you're a history buff, an outdoor enthusiast, or just looking for a peaceful and picturesque place to call home, Patagonia, Arizona, is the perfect place to be.